TEAM = Together Everyone Achieves More!
Posted on May 07 2013 | Author: Laura Millson
It is one thing to create a team, but quite another to create teamwork.
Although there are several ways to define teamwork I prefer the French term "esprit de corps" which means "a sense of unity, of enthusiasm for common interests and responsibilities." It captures not only the idea of working together, but doing so in a way that everyone is inspired and supported by those around them.
"A team, it's not just a group of individuals who work at the same location or have the same logo on their business card. A real team is made up of people who may be unequal in experience, talent or education, but who are equal in their commitment to working together to achieve the goals and good of the organization, each other and their customers." (Or in the case of Bioenterprise our "entrepreneurs) ~Patricia Fripp, The Genius of Teamwork
This motivated me to focus my blog on complimenting the creative and insightful team that surround and inspire me on a daily basis here at Bioenterprise.
I have had the pleasure to contribute in various business environments where teamwork is a proven and essential part of the company's success. In each case a team comes together when individual strengths and skills are combined focusing on a common goal or direction. It has been said that teamwork is the "glue" that keeps employees together by promoting strength, reliability and support. It is also the "oil" that allows a team to work smoothly towards targets, maintain momentum and overcome obstacles.
At Bioenterprise, we thrive to support entrepreneurs to excel as they commercialize their agri-tech innovations and take pride in the work we do providing counsel and support, guiding them towards successful beginnings and working collaboratively with them.
Through our experience ideas are better implemented with a support team in place. It should include people to help you engineer your idea, a mentor to coach you along the way and a business partner with complimentary skill sets.
I read a brilliant book we recommend to entrepreneurs "The Art of the Start", by Guy Kawasaki. www.artofthestart.com.
Kawasaki says, "Successful companies are started and made successful by at least two, and usually more "soul mates". After the fact, one person may be recognized as the innovator, but it always takes a team of good people to make any venture work."
To help a team be effective here are some suggested guidelines:
Set and communicate goals - this gets everyone on the same page and provides a guide of what is to be done.
Measure progress - goals only work if the progress is measured.
Establish a single point of accountability - good people accept accountability; great people ask for it, so establish it a person held accountable is motivated to succeed.
Reward achievers - they are the ones that deliver.
But there is more -- teamwork suggests that people work in an atmosphere of mutual support and trust. It should also foster an increasing maturity of relationship, where people are free to disagree constructively, and where both support and challenge are a part of helping teams work.
When teamwork is in place you tend to see:
everybody pulling their weight;
everyone pulling in the same direction;
depending on your colleagues to deliver what they said;
getting help when it's needed;
sharing an exciting vision of the future; and
co-operation and blending of each others strengths.
So I think it is safe to say that teamwork is a group of people working together, creating a great spirit and working atmosphere, and supporting each other so that their strengths combine to enhance what they do. That is what I enjoy everyday!
Laura Millson
Entrepreneur Services and Office Operations Coordinator
Share this:
Filed under: Entrepreneur
Due Diligence: Checking for Your Entrepreneurial Blind Spots
Posted on April 10 2013 | Author: Doug Knox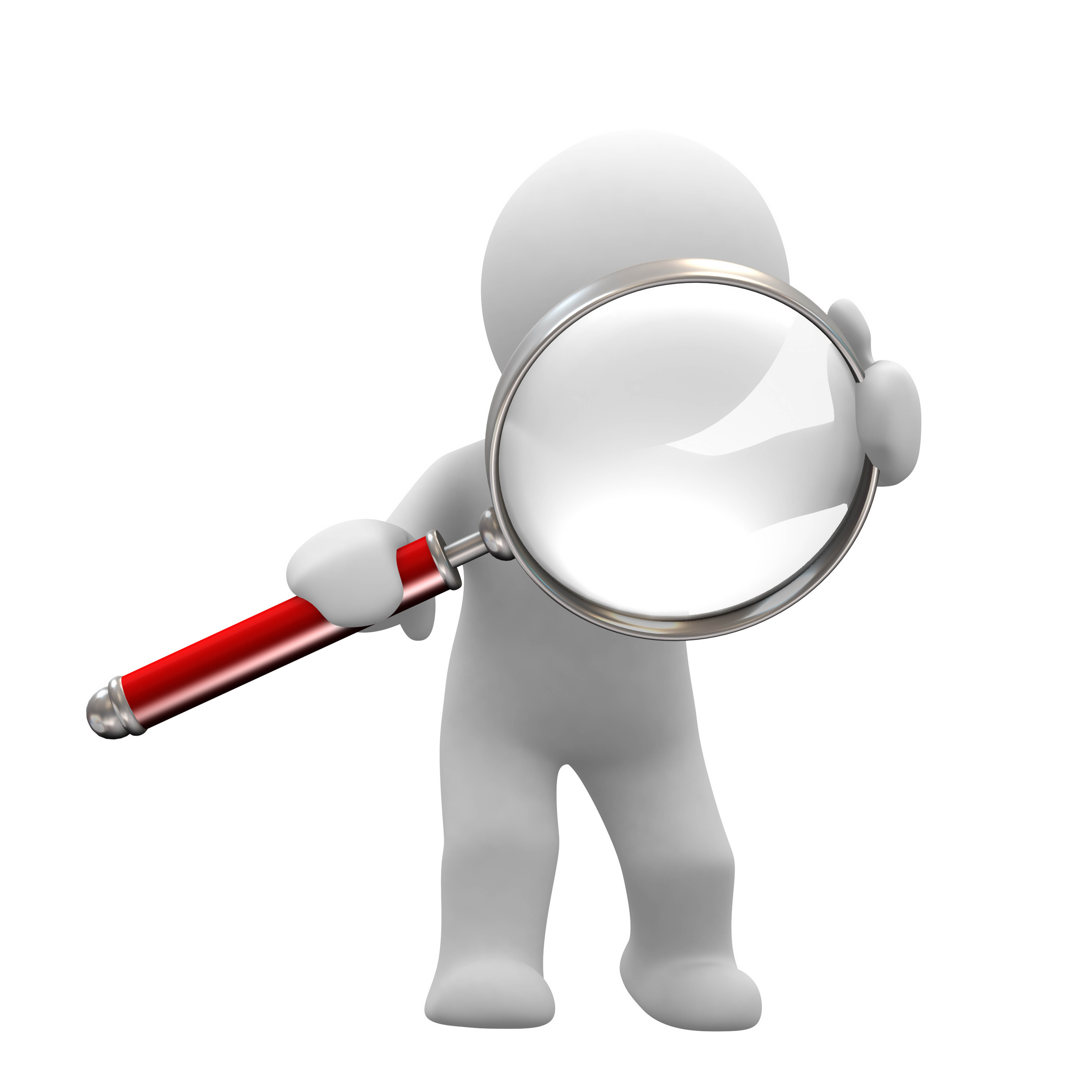 The term "due diligence" conjures up images of bankers, investment analysts, regulatory and tax investigators who dig through volumes of documents in order to "discover" the good, the bad, and potentially the ugly or illegal "truth" about the workings of a company. In fact, for the Entrepreneur, the term should be a guidepost for what needs to be researched and confirmed before attempting to bring a new product or service to a consuming public.
There are some common assumptions made by entrepreneurs that become "blind spots" that can disrupt the plan and progress of a new or evolving company. Some indicators of potential blind spots are in statements made by the Entrepreneur. These are starting points for due diligence on the validity of the statement. Here are a few representations with some of the actions the entrepreneur should cover to validate the assumption.
"Nothing like it in the market":
This immediately raises the questions – "What is it?" and "Why is there nothing like it?"
If it is truly innovative, the discovery activity should focus on:
How does it work? What makes it so unique?
Does it address a market need?
What is similar in the market segment or some other market?
What will it replace that is serving the market currently?
Are there similar products in other parts of a global market?
"There are no competitors"
This assertion typically follows the assumption above. Believing the product or service is absolutely unique puts the blinders on when looking at the market to be entered. In general, a skilled analyst will find a perceived competitor in as little as 5 and 15 minutes. The entrepreneur then has to attempt to justify the statement or concede an error in perception.
In fact, identifying competitors does a number of things for the program:
It validates the perception that there is a market.
It assists in establishing the market size and market value.
It assists in identifying market niches and targets.
It provides a measure of the scope and breadth of the market beyond the local region.
"Everybody will see the benefits of this product"
The perception of value in all aspects of an individual's life is formed by understanding, experience and education. Perception cannot be negotiated. As a result, a product or service entering the market needs to take advantage of the "prior art" in the commercial space.
To that end, the product should be perceived as:
An enhanced market offering to sustain a market edge
A replacement of existing products to take a market lead
A novel offering in an existing market to "push the envelope"
On the other hand, there may be a requirement for significant effort in educating the potential market if the offering is perceived as:
A market disrupter making an advancement that could not have been foreseen
A paradigm shift that creates an entirely new market definition
Regardless, education takes time and money!
"This premium product will get a premium price"
An understanding of the pricing strategies in the target market is critical to a successful market entry. There are a couple of comparisons that could be made among the competitors in the market.
Price / performance
Price / benefit
Price / durability or product life
If the differentiation between the existing offerings and the new offering is strong, perhaps a premium price can be achieved.
"There's a huge global market"
Identification of markets for a product around the globe involves a considerable effort. The research must first decide how to define the global regions. This partitioning can be different for various products or services. Here are some of the possible regional definitions:
Canada East / West
USA East / West
North America including Mexico
South America
Europe Western / Eastern
Middle East
Africa
Australasia
Southeast Asia
India
China
Pacific Rim
Once identified, the research should attempt to size the market in each region. Sizing should be in terms of volume and revenue.The real issue is the strategy to address a global market or any market beyond the local market.
Market access in each region and its ability to support the pricing and cost structure will be the limiting factors. The cost of entry and the time to develop the sales base often eliminate regions from a plan.
"We have proven it in the lab"
This is a deadly assumption where processing technologies are required to produce the product. The controlled environment of the lab and the very precise application of weights and measures to the development can mask the pitfalls of scaling a process to commercial levels. Typical of the issues are:
The precision of the weights and measures when increased to several hundred or thousand times the lab input
The control of the quality and consistency of the input
The monitoring and control of the processing technology as the volumes increase
The impact of the cost of the commercial scale equipment on the pricing of the product.
Mitigating these issues is the role played by organizations that specialize in providing "pilot plant and process" facilities and services to optimize the scale up.
Due diligence is a vital activity in the development of a company's strategic plan. It is worth the effort and the time to seek the resources that are available to assist in providing information to complete your research. Look to your local innovation and business development centres for early advice.
Doug Knox
VP Technology
Image Credit: www.flashreport.org
Share this:
Filed under: Entrepreneur
Innovation & Commercialization Part 1 of 4
Posted on March 27 2013 | Author: Carol Culhane
Quote
"To live is to change, and to be perfect is to have changed often." Theologian John Henry Newman (1801-1890); a similar variation is widely attributed to Winston Churchill (1874-1953).
The Ubiquity of the Word "Innovation"
It's everywhere. Publicly-funded agencies are dedicated to it. Newly-formed businesses spin it into a corporate name. Training seminars and university courses are mandated to teach it. Organizations of every description are warned to do it or die. The word "innovation" is bandied around much like the word 'strategy' was treated during the 1980's - with hefty investment of scarce resources dedicated to the concept, yet, without definition, established criteria, and, objective means of measurement.
…What is it?
An objective, comprehensive, tested-and-true characterization hails from the authoritative OECD (Organization for Economic Co-operation and Development, author of Oslo Manual for measuring innovation), which defines four types of innovation - product, process, marketing and organizational:
Lessons from the Past; Examples for the Future
"Best is the enemy of Good Enough"
The first model need not be perfect, or complete.
The Blackberry® has undergone several improvements since first launched as a wireless email pager in 1999. Blackberry Inc. (formerly RIM) took a page from the tin can. The steel can patent of 1810 preceded the first canning factory of 1813. Filling rate was automated and increased 10 fold, to 60 cans per hour, in 1846. The first can opener was patented in 1858, almost 50 years after the tin can patent. The Arctic was explored by men carrying cans of food to be opened with a hammer and chisel.
"Necessity is the Mother of Invention"
Fulfillment of consumer need and marketing pull will sustain and perpetuate commercialization.
In 1863, London England was a global political, financial and trading centre, with 3 million citizens and limited transportation options. The automobile had not yet been invented. The Underground aka "the tube" - a network of tunnels, tracks and trains - was developed "to keep the congested city moving", forever changing public transportation in every major metropolis of the world. In fulfillment of consumer requirements, Summer Olympics' demands, and to mark the tube's 150th anniversary, wifi coverage is available at selected stations as of June 2012.
Safety of Tradition; Risk of Innovation
Who is cradling tradition? Who is not threatened by the complexity of the modern world but rather, invigorated and enriched by it? Which organizations have the necessary degree of self-appraisal to thrive? What is required to operate in a context of challenging uncertainty? Where is the talent to anticipate consumer needs and identify solutions?
Next Food Fax®
Food Fax® "Innovation and Commercialization", Part 2 of 4 will address commercialization best practices in the 21st Century.
Participate in the Innovation Registry
We invite you to visit the Innovation Registry below, and list any/all innovation(s) you are aware of (not limited to agri-technology). Our intention is to demonstrate that innovation is being successfully undertaken in many sectors of society, while triggering ideas and fostering collective confidence.
Carol T. Culhane, PHEc, MBA
President, International Food Focus Ltd.
Bioenterprise Regulatory Advisor
Share this:
Filed under: Innovation
Innovation Registry
Posted on March 26 2013 | Author: Carol Culhane
Participate in the Innovation Registry
We invite you to contribute to the Innovation Registry, and list any/all innovation(s) you are aware of (not limited to agri-technology). Our intention is to demonstrate that innovation is being successfully undertaken in many sectors of society, while triggering ideas and fostering collective confidence.
All Fields Required.
To contribute to the Innovation Regisrty, please fill out the comment section below. Be sure to include information for all the requested fields. Only complete and accurate entries will be included in the online registry.
* Product, Process, Marketing, Organizational: http://www.oecd.org/site/innovationstrategy/defininginnovation.htm
Share this:
Filed under: Innovation
Business Planning
Posted on March 13 2013 | Author: Tom Dowler
Business planning…this can be an all-consuming undertaking for any company. It can take up significant time and resources, both of which are scarce commodities for small companies. Your company already expends maximum effort to managing critical functions for its business activities, such as sales & marketing, manufacturing, and business development.
However, a functioning business plan is critical for charting the direction of a company, activities the aforementioned "scarce commodities" will be directed towards and of course, raising money from public and private sources.
Here are some tips and guides to getting started.
Determine who the business plan will be written for. Is the intended use for internal strategic direction or will it explain to potential investors or funders the direction of the company and why it is worthy of investment?
Understand how each section will be approached. There are plenty of templates out there, the general sections included in each focusing on (i) how your business came to be and the commercial purpose it will serve, (ii) the products or services you will be selling, as well as further development required to bring product to market, (iii) the technology platform that makes your company unique (iv) the state and trends of the markets your product may be directed towards, (v) the model by which you will moving your product to customers, and of course, (vi) corporate and financial sections. A strong knowledge of each of these focuses helps shape and articulate your value proposition, important in moving your business in the right direction and finding that "low-hanging fruit" you keep hearing about.
Supplement your knowledge in sections of weakness. When contemplating your approach, it will be apparent which sections are areas of strength and which are areas of weakness for your company. Areas of weakness should be more difficult to frame, so determine how your knowledge may be supplemented through research, advice from partners or other sources of assistance you identify.
Dig in and get writing! There will likely be numerous drafts and iterations over the course of business plan development but getting started is often the toughest part.
Be aware that writing a business plan requires a great deal of time but will uncover new opportunities and strategies not yet considered and in the long-term, will be one of the more valuable activities you undertake as a business.
Tom Dowler
Senior Business Analyst
Image credit: David Castillo Dominici / FreeDigitalPhotos.net
Share this:
Filed under: Entrepreneur